Nippon Yusen Kabushiki Kaisha (NYK Group) a consortium founded in 1885, with over 130 years of leadership in integral transportation logistics. NYK Line has become one of the most important shipping companies in the world and is the largest in Japan, with 104 container ships and a distribution of 85 services with a market presence in 5 continents. The company has achieved worldwide brand recognition because of its excellence.
Since the year 2008, Agencias Navieras B&R represents NYK Line in the Dominican Republic, offering import and export services in these markets: Asia, Mexico, US Gulf and the Eastern Coast of South America and the Caribbean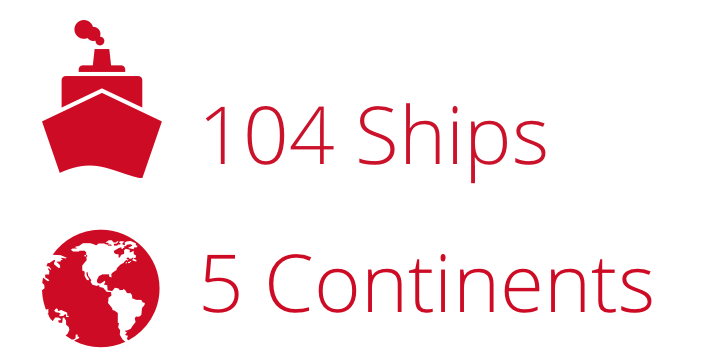 The commitment of NYK consists of providing secure and reliable maritime transportation services, maintaining the highest quality standards.
For more information on Products and Service