Ocean Network Express (ONE) is a Business Integration of container shipping by three Japanese shipping companies. It was established on July 7, 2017 by the integration of MOL, NYK and 'K' Line.
Providing a wide service coverage with the 6th largest fleet in the world.
As a result of the integration, our fleet size will be 1,440,000 TEU which is the 6th largest in the world Operations will be performed through a fleet of 240 vessels, including 31 super-large ships, such as world largest 20,000TEU container-ships, in a service network covering over 90 countries around the world.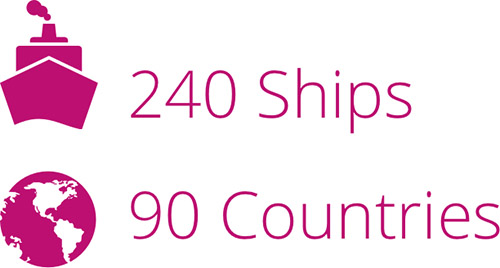 Agencias Navieras B&R represents Ocean Network Express (ONE) in the Dominican Republic, providing import and export services in the following markets: Asia, Mexico, Central America, United States (Gulf, East and West Coast) and the entire east coast of South America. The role of ONE is to provide safe and reliable maritime transport services, maintaining the highest quality standards.
For more information on Products and Service