Maritime transportation of vehicles
Enjoy a smooth ride!
Agencias Navieras Rannik offers maritime transportation of rolling stock cargo (Ro Ro) with coverage from Mexico, the US Gulf, East Coast of USA, Central America and South America. These services facilitate the logistics of all types of wheeled equipment, particularly heavy equipment such as cranes, buses, trucks, cars, etc. Vehicles board the ship by ramp, without the need for special loading equipment.
Departures from four U.S. ports result in lower costs and shorter ground transportation in the United States; while also eliminating the handling risk in port with the use of loading cranes, slings and other handling equipment.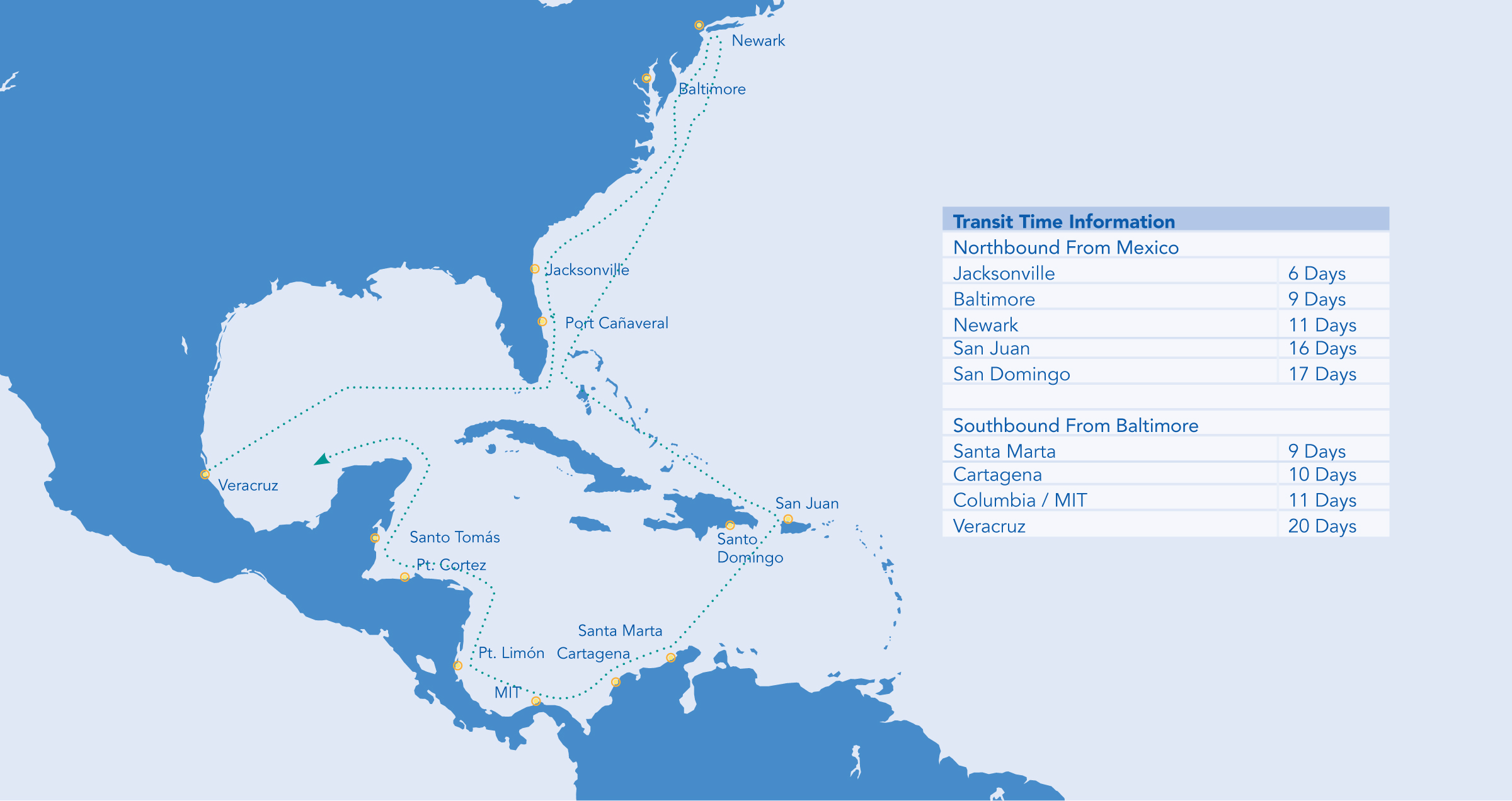 For more information on Products and Service